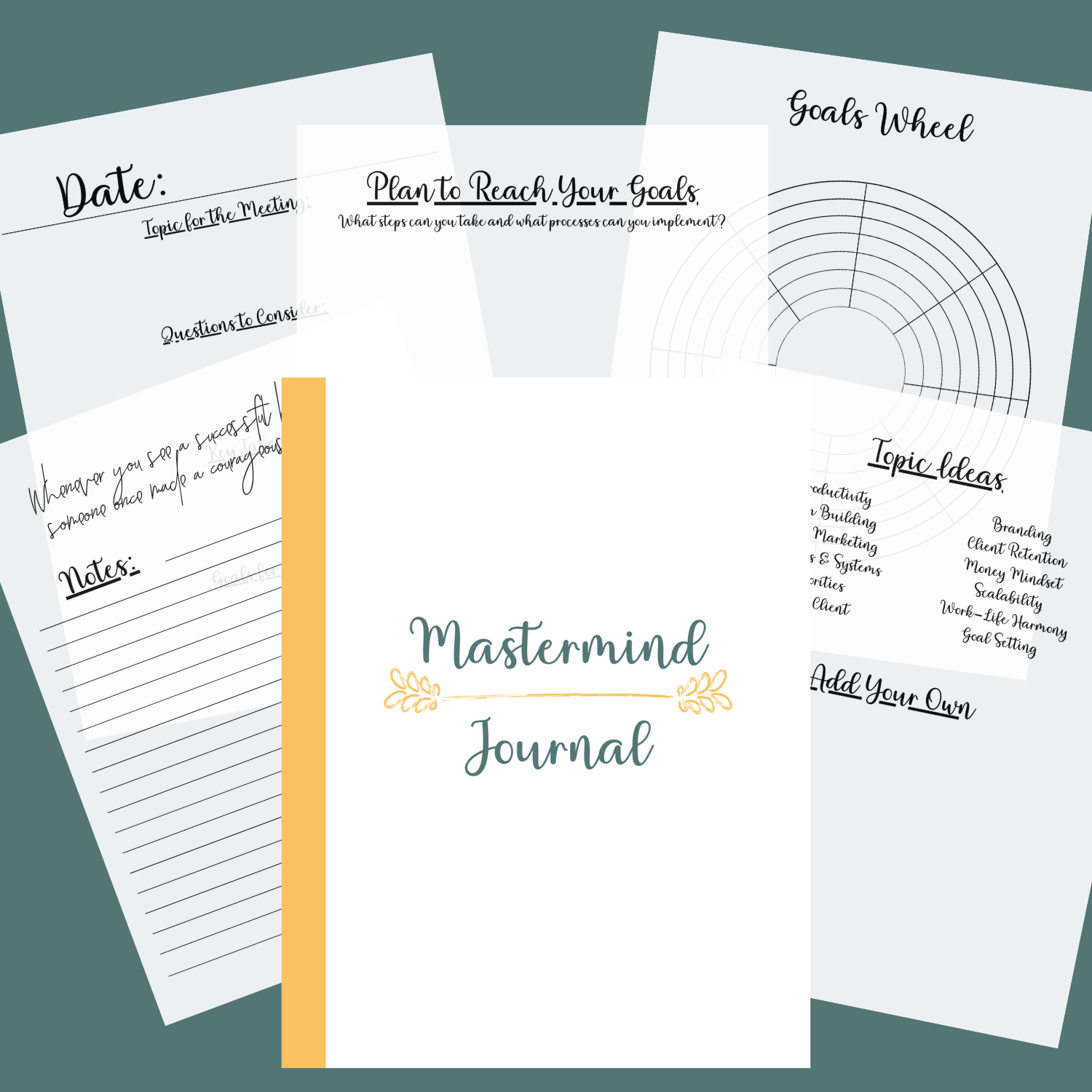 Mastermind Journal
Are you starting or joining a Mastermind group?
After having been a part of a Mastermind group for over two years, I found that I kept trying to find notes in notebooks, and was always looking for what I had written down. I decided there had to be a better way!
So here it is! Keep all of your notes and track your progress as you go in one easy to keep journal filled with space for your Ah-ha moments and tracking your progress for 12 months!