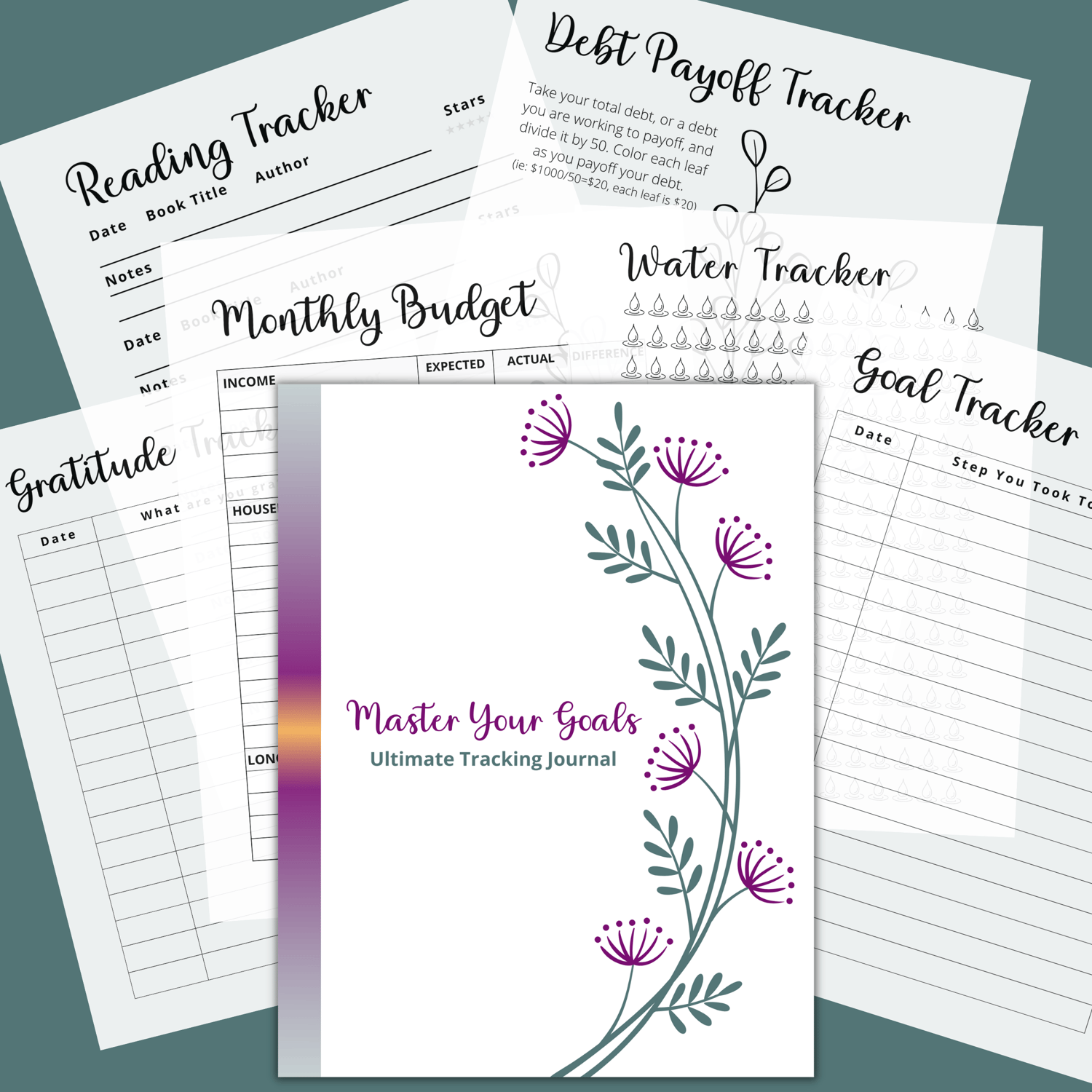 Master Your Goals - Ultimate Tracking Journal
Are you trying to keep track of everything,but not really keeping track of anything?
I struggle to keep track of habits + time + money + everything! So I put it ALL in one journal. This makes it so much easier to see what I am working on and towards and the progress (or lack there of LOL) I have made.
Habits, Projects, Budgets, Health, Debt Payoff, Time and some blank ones to track whatever you want...All in one place!
This 3 month tracking journal will allow you to track water intake, books read, savings, debt payoff, goals and more! What are you waiting for? Let's get tracking!